Configured for dentists with extra colours and all the features including premium vinyl upholstery, active or tilt sitting, and adjustable width.
Swayfit vs Salli Dental - what is the difference?
Not a lot - mainly the materials used.
The Salli Dental has all the same adjustments as the hugely popular Swayfit model, including height, width and active sitting

What we have done is chosen all the materials and components available to us to make the ultimate chair for dental and healthcare practitioners.

Scroll down to see a video of Salli in dental use.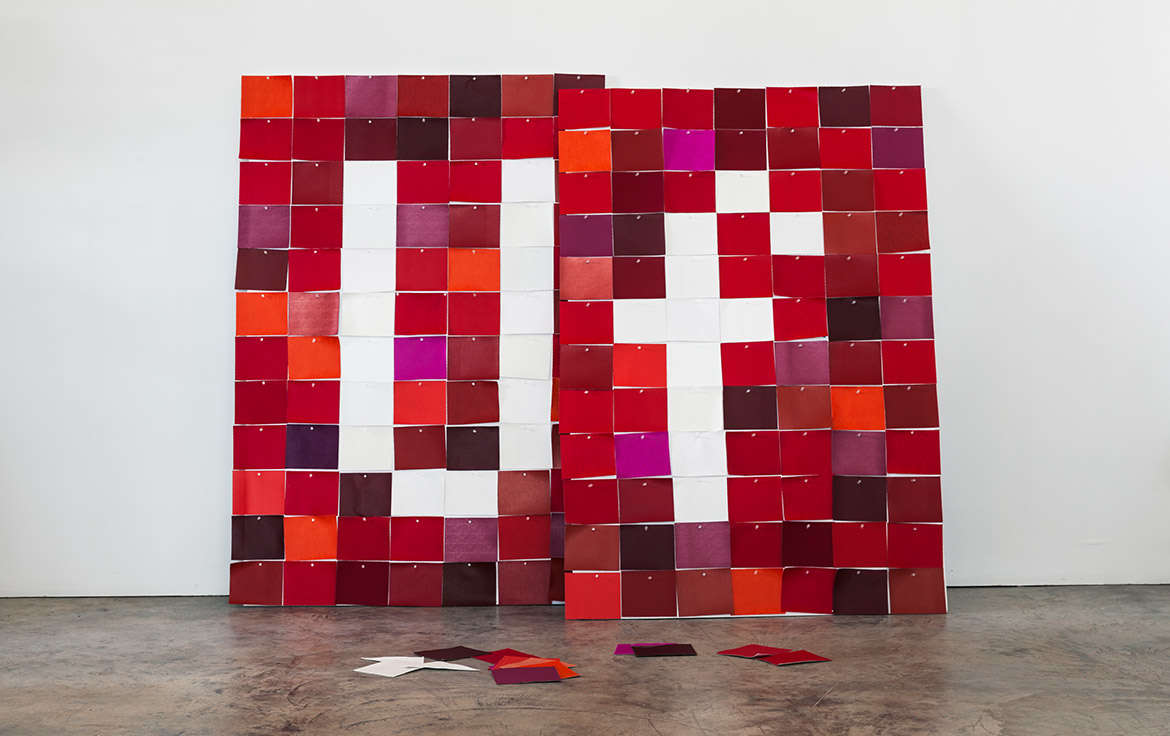 We use Ultrafabrics
Ultrafabrics Ultraleather is used by many of the worlds largest dental unit manufacturers. Features include:
Enduring performance (14+ weeks hydrolysis results)
Engineered to out-perform the highest levels of abrasion resistance
Ease of care
GREENGUARD Gold Certification
Meets Healthier Hospitals Safer Chemical Challenge, V2.0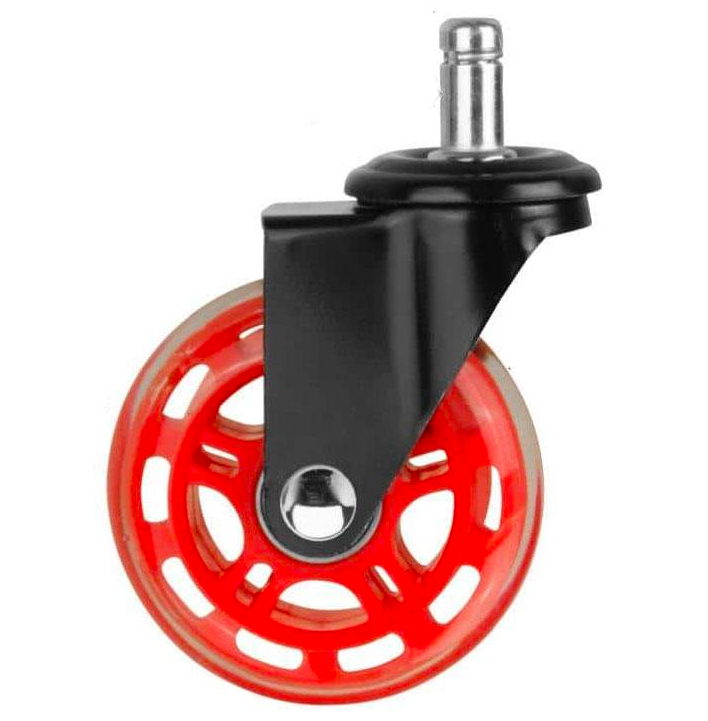 Optional inline castors offer an incredibly smooth ride allowing unmatched manoeuvrability. Also great for your hard floor.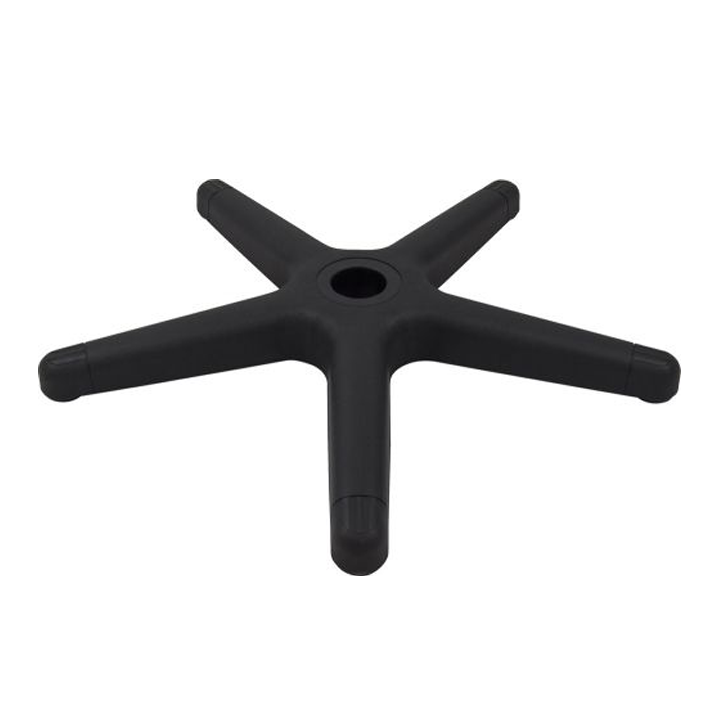 We include the plastic base as standard as it reduces any castor rattle, making the Salli Dental even smoother! We can of course supply any base you prefer.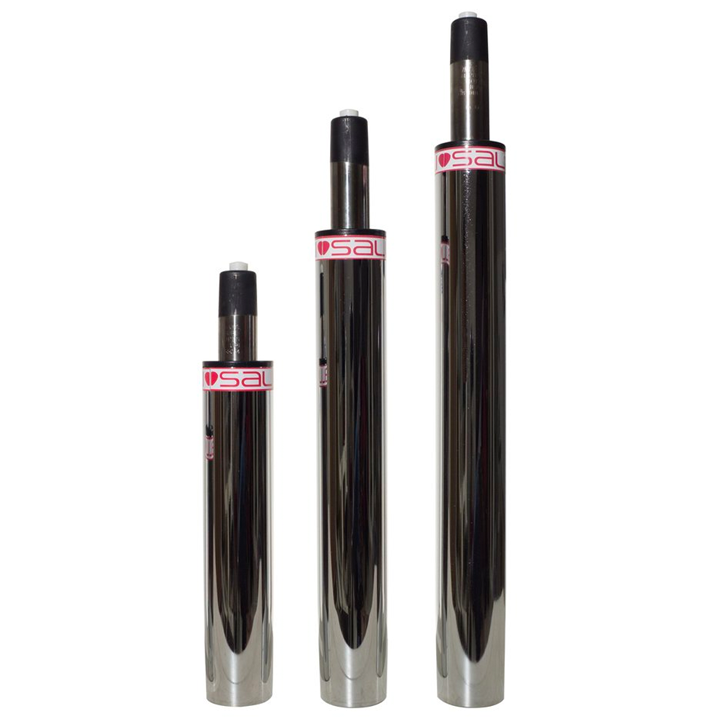 As with all Salli chairs a range of gas spring sizes are available and recommend based on your height. Talk to us on 1300 048 112 for more info.


Why should I sit on a Salli for dental work?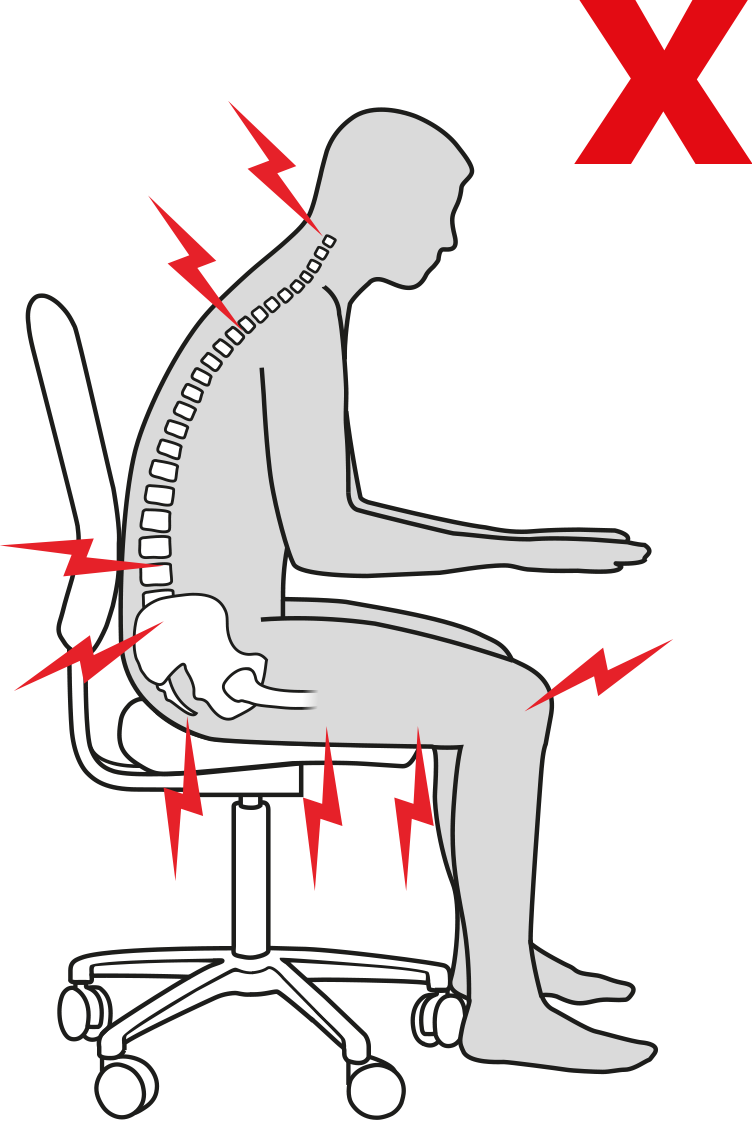 Do you sit on a regular style dental chair?
Many dentists choose the chair they sit on for many hours a day because it is the one that came with their dental unit, or they got a good deal, or, the colour matched nicely.

These are obviously some valid considerations - however, more than likely they will not produce the healthy sitting environment such demanding work requires.

Despite many of these chairs being labeled ergonomic, with such a large percentage of dental practitioners having back, neck and shoulder issues - clearly they are not!
"I don't need a saddle chair, my back is fine"
Ummm, yeah ok. You know prevention is better than cure right? Dentists have one of the highest rates of back pain and injury in the medical industry, but many fail to take preventative measures until it's too late.

This video shows the difference between working on a regular dental chair and a saddle chair - one word - ouch!

Click on the article below written by Edward A. Alvarez, DDS, CaC which outlines his back pain saga and outlines his recommendations (and surgical options if you decide not to take care of your back.)
Click here for this must read article!
So what makes the Salli different?
This video is worth a watch.
The main thing to notice is how easy it is to maintain perfect posture. Salli saddle stools help you achieve the very desirable neutral spine position without being forced.
Pressure matters .......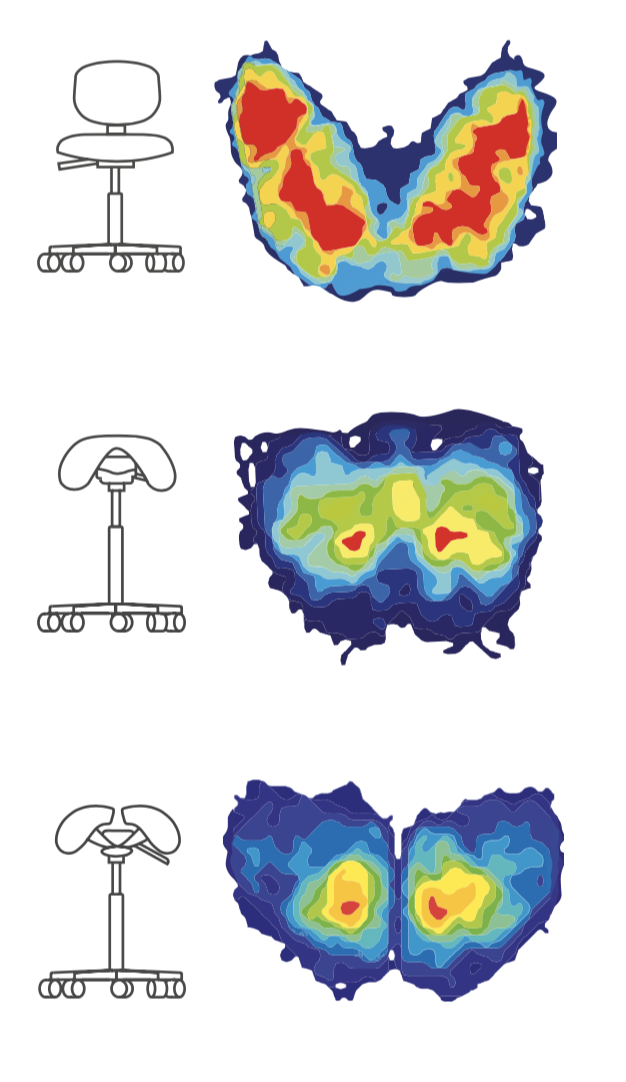 The pressure caused by sitting on conventional chairs disturbs the pelvis, tailbone, pelvic floor and genital area. It is believed to increase intestinal and internal pelvic health problems and erectile dysfunctions.

On a conventional chair men tend to lean backwards in order to avoid the pressure in the genital area. This means the back is not straight, which results in back problems.


On a one-part saddle chair the pressure on the pelvic opening is even stronger. We automatically try to avoid it by tilting the pelvis backwards, and as a result we slouch. If one already has back pain and it is too painful to slouch, the result is a numbed genital area due to the pressure imposed on it.


When sitting on a two-part saddle chair, the pressure is on the sitting bones. As a result there is less pressure on soft tissues and that is why we can sit more comfortably, in a balanced position. Circulation also remains undisturbed.


What is active sitting?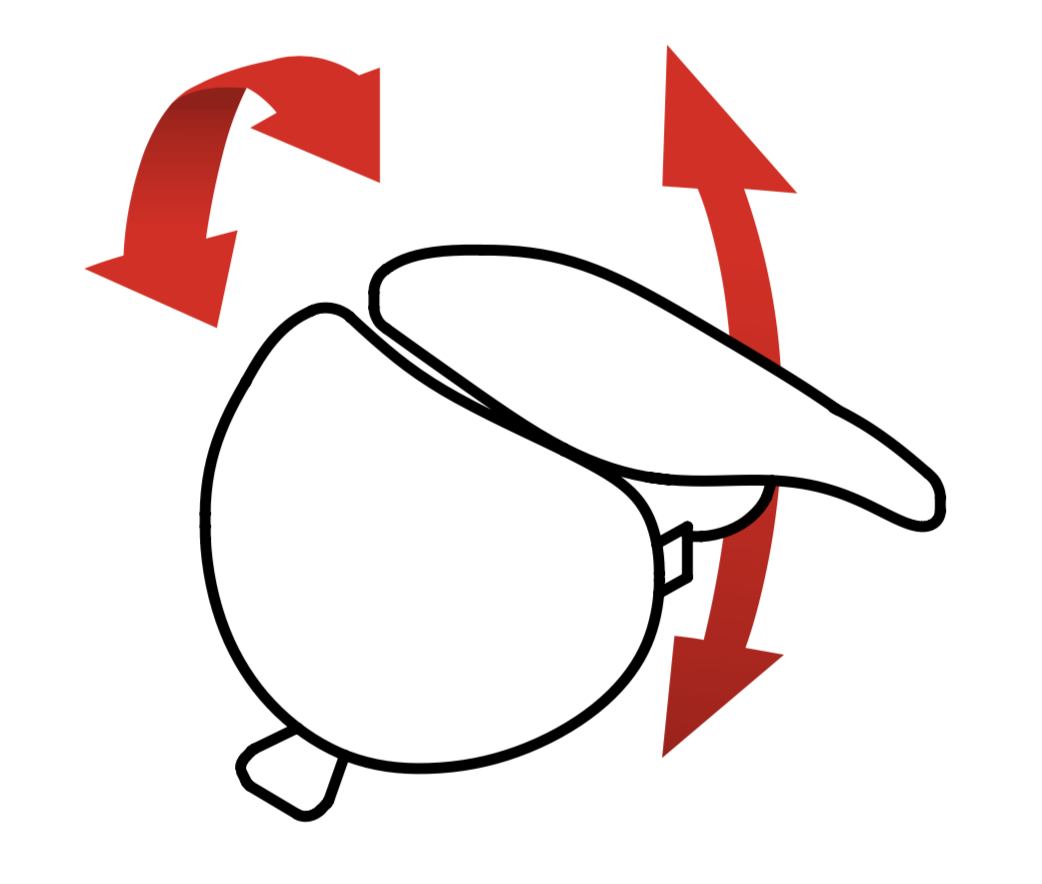 This is how the Sway gets its name!
Active seating is a rocking mechanism that enables the saddle seat to be tilted in every direction without a separate adjustment lever. It functions in much the same way as a proprioceptor board is used for retraining/rehabilitation of the ankles after strain or injury.


Traditional saddle seats lock the pelvis in the seated position, whereas the Salli Sway enables 360 degree pelvic movement, and as your centre of weight changes with natural movement, it encourages the muscles in the lower back improving tone and strength; reducing back pain and sitting fatigue.
Some other health benefits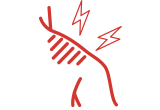 On Salli you sit like on a horse. The chair directs your body automatically in the natural position, provided that the height of the chair is correctly adjusted. Using the Salli saddle chair together with a height adjustable table helps the neck and shoulder area to relax.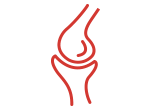 Diminishes the risk of joint problems
The optimum sitting position on a saddle chair creates a 135-degree angle between the thighs and the upper body. According to several international studies, this is the only healthy way to sit because it improves circulation in the hip and knee joints.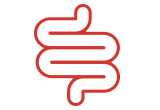 When we sit in a slouched position, the intestines get pressed between the hip and the upper body which slows down bowel movements. It is difficult to slouch on a Salli!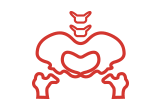 Helps rehabilitate the pelvic floor muscles
Lots of middle-aged women have problems with their pelvic floor muscles. Sitting on a Salli Sway activates those muscles effectively.
So why buy a Salli Saddle seat?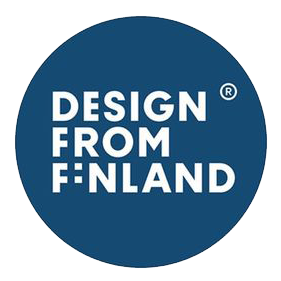 Salli Systems have been producing saddle chairs since 1990
Research and development is critical to Salli so they can continue to create not only great quality products with materials designed to last (like a 3mm thick steel seat base), but also products that have GENUINE health benefits. There is science involved!

It is also vitally important to get a saddles chair to fit you, that's what we are happy to advise you, so please contact us! It' what we are here for.

Do you really think a $99 hairdressers saddle chair is going to be good for you? These contraptions can often do more harm than good ....
Awesome stool
It is the best stool I have ever used. It's perfect for my studio and I can adjust it to all my easels and work stations . Totally 100% happy with it ! Thank you so much Salli 😃
Thanks so much for the great review, that is awesome to hear!
Wonderful
The Salli chair is helping me to get a good posture and it is so easy. Moreover Salli service is one of the best ever seen.
Keep up the good work !
Thanks Chengcheng - you are welcome :)
Salli Triplefit Saddle Seat
I can't say enough good things about both the product and my interactions with the company. I checked the seat out on line a few times before ordering. All of my queries were answered immediately. We had a discussion on chat abut the hight of my desk, how much time I spend sitting, compared to standing at the desk, and I scrambled around with a tape measure during the chat. As a result, I now have the perfect seat for my desk. I couldn't wait for it to arrive, and I couldn't be happier with the end product. My sitting bones are delighted. Thanks Salli.
Awww thanks Maria! It is important to get things right for the best results, and with a built in desk it can be a bit trickier - so we are happy to take the time to make sure we get the best results.
Saddle chair
V comfy, reminds me of my horse riding days!