We quite often get asked "Hi Salli, love your chairs and really want one, but I'm just not really sure which one is right for me. Can you help?"
Of course we can! You can always call or email us, but hopefully this guide can answer most of your questions.
(If you want the short answer, you just can't go past the
Swayfit
! Otherwise - read on.)
Ok, let's get started!
There are really only 3 types of Salli chairs.
Yes, that's right, just 3 - but there are slight variations in components on each one that you can further customise to make it your own. So let's go through the chairs and highlight the main features of each one, then we will go into further depth on each of the options you can choose from top to bottom.
The "Light" is a moulded polyurethane seat with a recessed middle. It is suitable when you are sitting for short durations and for those who are on a budget. Not really recommended if you do a lot of continuous sitting.
moulded seat (not upholstered)
same base, gas spring and castors as all other chairs
available with active sitting, inclination or fixed seat mechanism
Suitable for students, home use and industrial where short sitting times are normal
The Salli Sway is a huge favourite due to its comfort and unique active sitting mechanism. This allows the chair to tilt in 360 degrees and move with the shift in your bodyweight.

This movement exercises your core and keeps your spine moving which is great for your back!
padded upholstered seat
fixed width pressure reducing gap
ideal for long sitting durations
optional fixed inclination mechanism
limited colour options
Active + width adjustable
The Swayfit is far and away our most popular seat. In addition to the features of the Sway it also has adjustable width which aids comfort.

The adjustable width enables you to further customise your seat by changing the distance and/or angle between the 2 halves. Small changes can have a significant effect on how the chair feels to an individual.
padded upholstered seat
available in standard vinyl, genuine leather, and Ultraleather
optional fixed inclination mechanism
good colour range
Perfect for dental and medical applications
The Salli Dental is almost exactly the same as the Swayfit. It has all the same features but we have limited the upholstery choice to vinyl for infection control reasons.

We have also given it a plastic base which reduces the cost slightly, and is also a bit quieter than the metal base.

If you are dentist and asking yourself which one you should buy - this is it!
padded upholstered seat
active sitting
width adjustable
available in standard vinyl, and Ultraleather
good colour range
The seat mechanisms
There are 2 main seat mechanisms available. There is a tilt/inclination mechanism as found on many regular chairs, but let's find out more about active sitting ...
In this video featuring the Salli inventor (Vessi) you can see how the sway mechanism on the chair allows it to encourage movement in all directions.

Movement is key to back health and is what we strongly recommend this option, as do our existing customers. Life changing results have been achieved and it is included on around 95% of chairs sold.

We can't recommend the sway mechanism enough!


Gas Springs (and why we ask your height)
The colour of the gas spring makes no difference - it's all about the length!
The most important part of saddle sitting is using it correctly. Not doing this will affect how much benefit you actually get. The gas spring length is vital to achieving this.

When you order your Salli we ask your height so we can supply the correct length gas spring for you. Too short and you will not be able to achieve the correct thigh angle, too long and, well, your feet won't reach the floor!

When we have your height, seat type and castor selection we can make an excellent calculated guess at which spring is right for you. We don't always get it right, but we rarely get it wrong (and we will make it right if we do).
Seat Bases
Does it matter which one you choose? Not really ......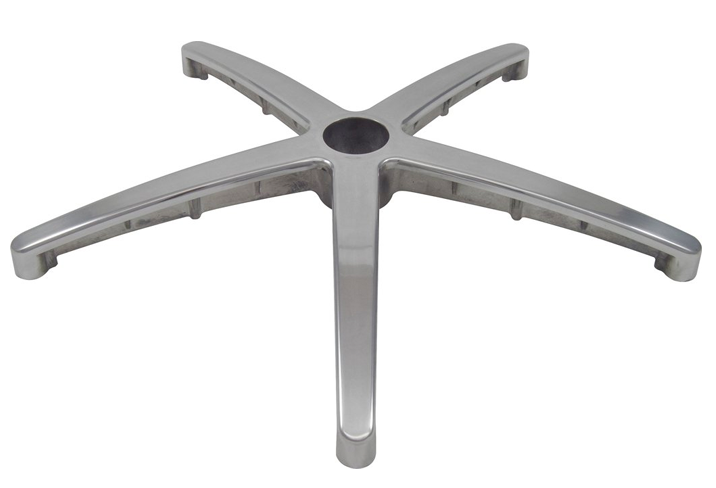 The type of seat base (metal vs plastic) has very little if any impact on the performance of the chair.

While the main consideration is aesthetic, or personal preference, we have found that the plastic base can be a little bit quieter when used on hard floors.

With the metal base there can be a bit of rattling from the standard castors, not a lot, but it can be noticeable in quiet environments. Choose plastic for the most silent.
Castors/Wheels
This is where the rubber meets the road ........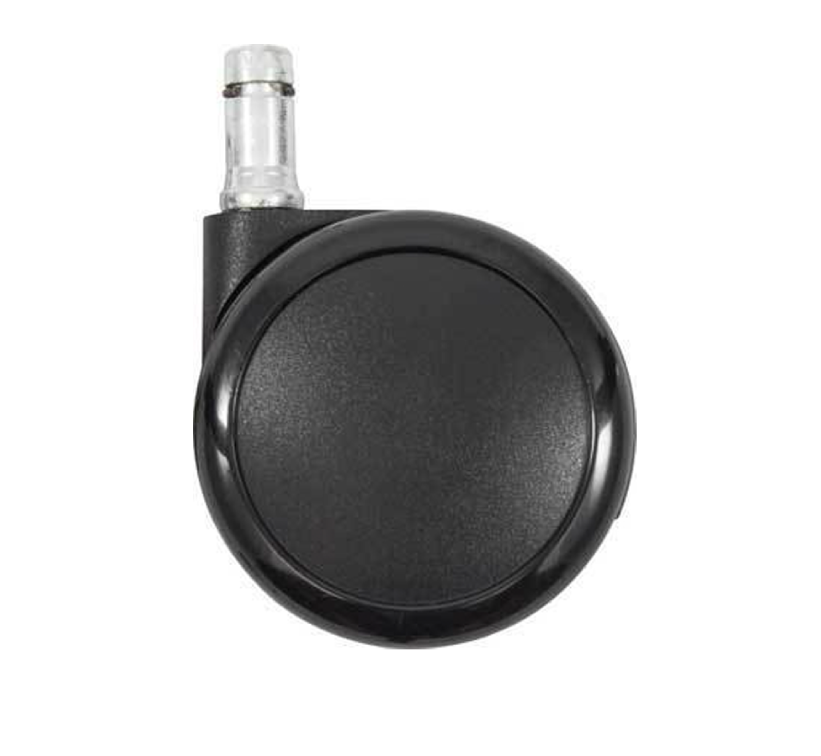 Even our standard castors are far superior to those found on many chairs. They have a 65mm diameter and are slightly soft providing great mobility.

They work well on both hard floors and carpets/rugs.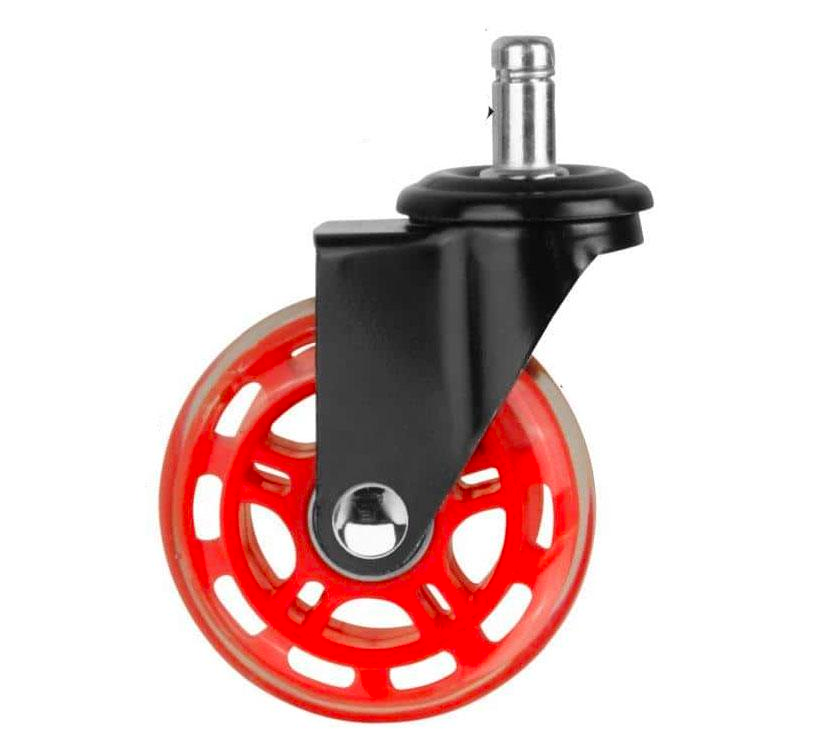 Our optional inline castors are extremely smooth rolling and have a clear polyurethane tread and are very kind to floors. They have a 75mm diameter and are amazing on hard floors (if you leave your chair on a non-level floor it may roll away!).

Perfect for dental/medical environment.
Ok, so we hope that helps you!
In summary, any of the chairs will be great for your posture, but those with active sitting will aid back health even more. Adjustable width is very popular due to the added customisation for each user.
If you still have questions or have any specific requirements including accessories - please
contact us
! We are very happy to speak with you.
If you want our recommendation - here it is again: